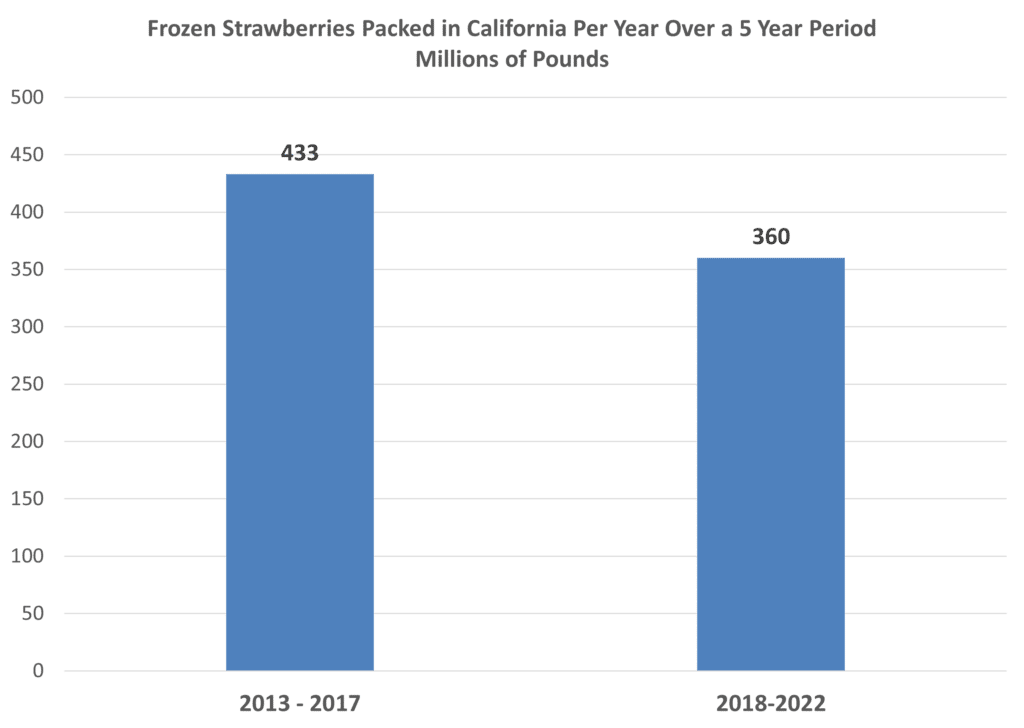 California has packed less #1 grade strawberry per year as frozen in the period of 2018-2022 compared to the previous five year period. At one time California would regularly pack up more than 400 million pounds of #1 grade frozen strawberries in a year. In 2022 the volume was 347 million pounds, and nearly 100 million pounds of that originated in Baja, Mexico.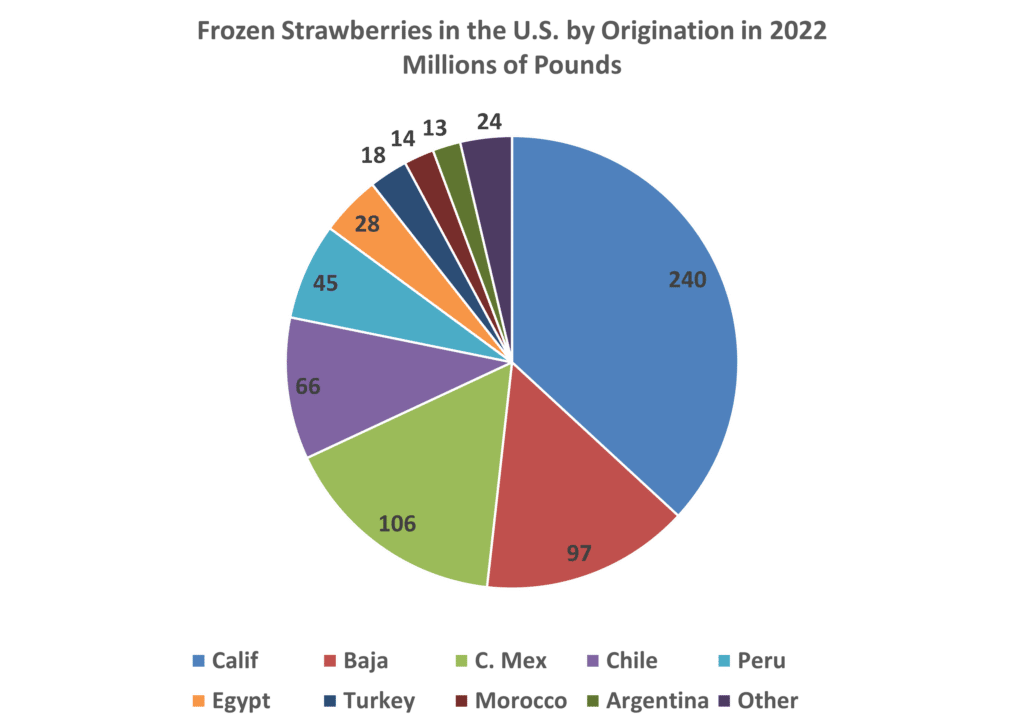 Looking at a chart of all frozen strawberries consumed in the U.S. by origination we can see that California is still the largest volume of this. California (and fruit shipped in from Baja and packed in California) made up more than half of the volume in 2022, but five years ago California would have been closer to 65% of consumed frozen strawberries. This trend has happened even as acreage has increased in the state and fresh market volume has climbed.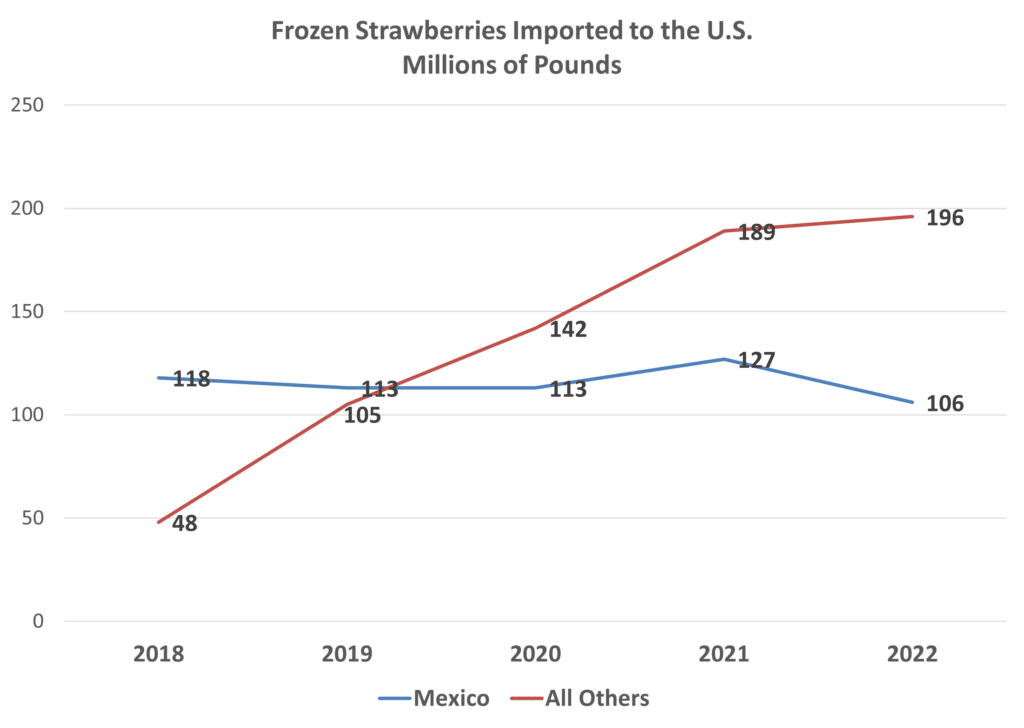 Overall volume of frozen strawberries imported to the U.S. has increased primarily from countries that have not been large contributors in the past. The volume of fruit from Central Mexico has remained fairly flat as other countries have increased substantially what they have exported to the U.S.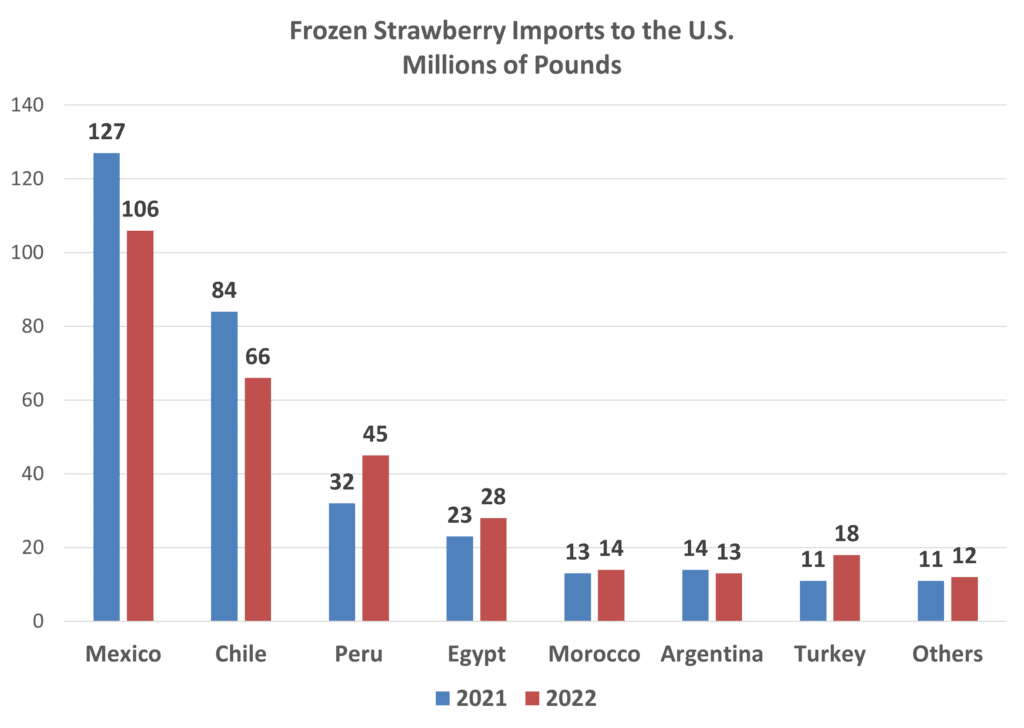 The contribution of frozen strawberries from Mexico still leads the way compared to other countries, but Chile, Peru and others have increased in volume over the past few years. The high field price of processing strawberry since 2020 helped encourage imports from other countries to the U.S. Processing capacity has also diminished in California with the closing of some food plants. Imports are nearly all IQF in nature, and are likely to be a presence again in 2023 and beyond. This may remain the case as long as the economics work out in favor of imports. This could also keep downward pressure on the field price growers are paid for processing grade fruit in California.