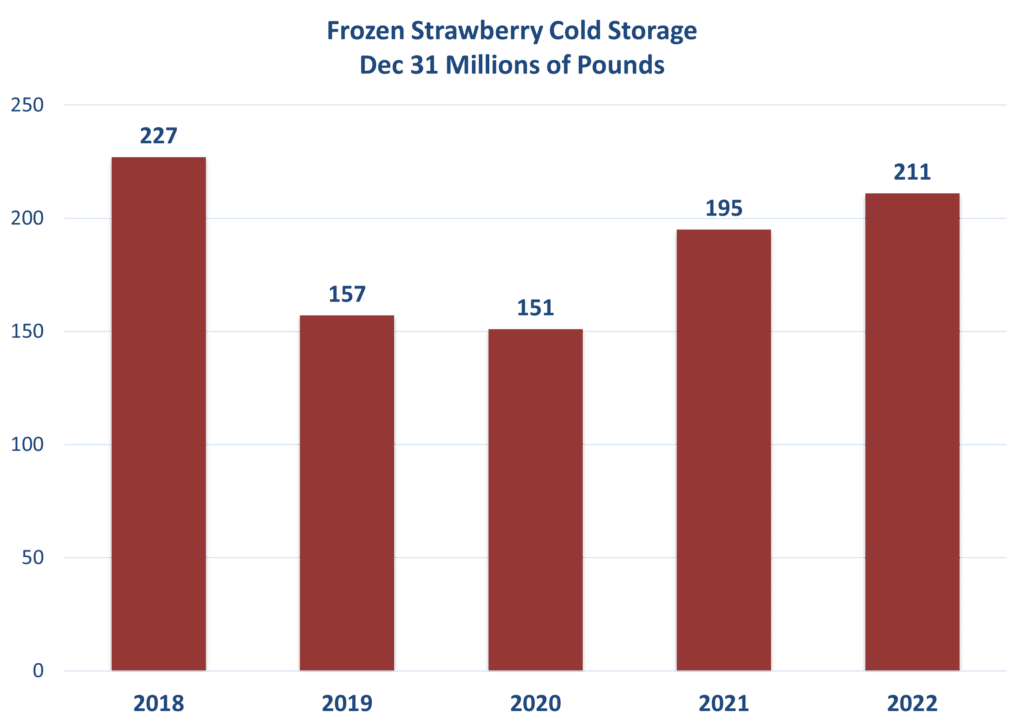 Cold storage inventory of strawberry at the end of the year as reported by USDA has increased since the small volume in 2020. It currently remains a little under the inventory position of 2018.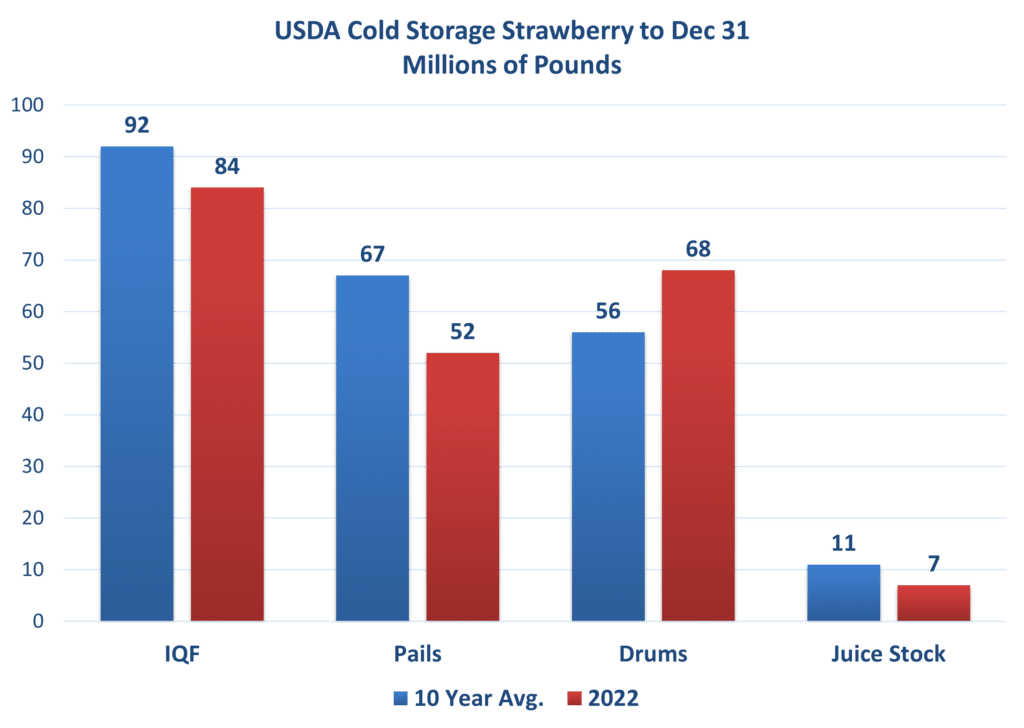 Cold storage inventory of strawberry by item indicates that most categories are below their ten year averages. The exception to this is drum stock. The amount of juice stock in inventory seems low given the amount of fruit packed up in California in 2022. Most of that may have been converted to other products not counted in this report.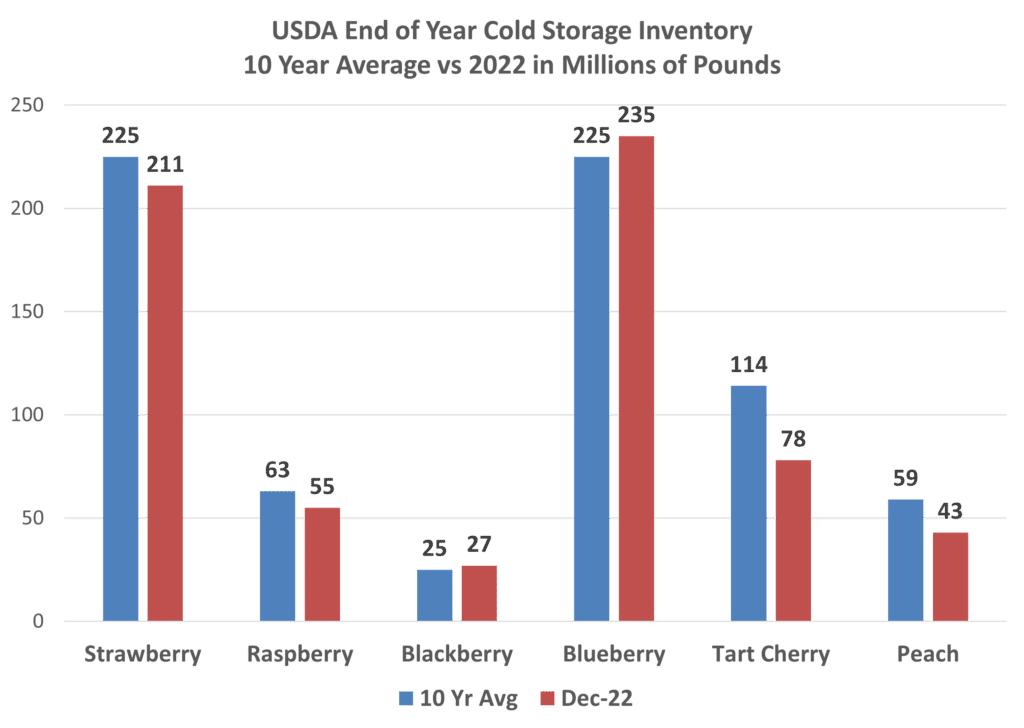 When looking at other fruits currently in cold storage at the end of 2022 versus the ten year average most of them are lower. The exception to this is blueberry. That would be in line with the large amount of production in the past few years. Blackberry is also up as well. Peach and raspberry are lower and seem to be in higher demand currently.